TOM MESEREAU HAS WON IMPOSSIBLE TRIALS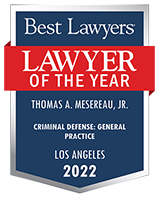 Mesereau Law Group is dedicated to serving its very select clientele. The firm specializes in complex, white collar criminal cases in federal and state courts.  Additionally, Mr. Mesereau has achieved extraordinary results defending homicide, sexual assault and related non-white collar prosecutions in state courts.  Mr. Mesereau also defends physicians facing criminal conviction or Medical Board discipline.
SECOND TO NONE.
THE RESULTS ARE
UNPRECEDENTED.
Thomas A. Mesereau is a trial lawyer who achieves remarkable success in high stakes criminal and Medical Board trials. Mesereau is dedicated to obtaining the best results for his clients. Whether it's a complex white collar case in federal court, a homicide case in state court, or a physician facing loss of a medical license in administrative court, the client comes first.